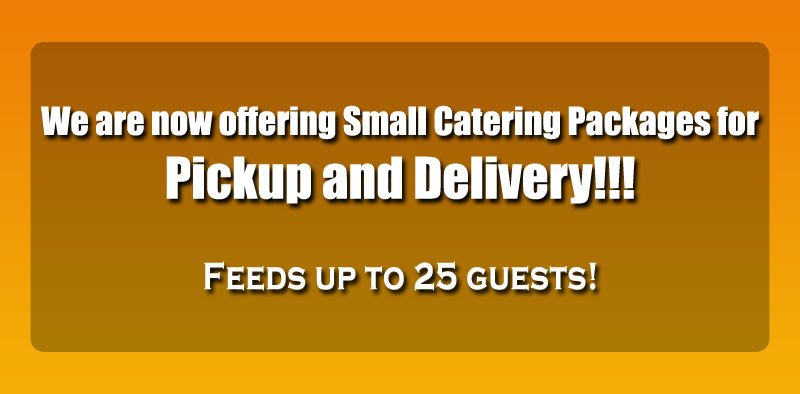 Book Catering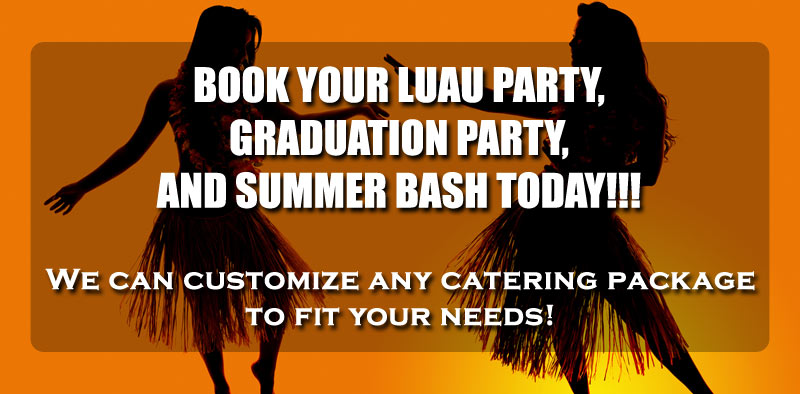 LONG ISLAND LUAU - CATERING REQUEST FORM
Hey Joey,

I didn't get a chance to talk to you on Friday before you left. Just wanted to let you know everyone loved the food and the entertainment.
I absolutely loved the ribs and pork!! You have a great operation and your staff were very friendly!! I kept hearing how great the food was from everyone and how they loved the concept. It was definitely the best party yet. Maybe because I didn't have to work it! haha!
But it was definitely hassle free and everything went SO smooth!!

It was a pleasure talking to you and was very impressed with your operation! Like I said if you ever need help or further want to discuss some ideas for your parties please keep me in mind.

Thank You and Merry Xmas!!

Armando Ramirez

Executive Chef
Arizona Beverages USA
---
Hi Joe,
Sorry it has taken me so long to send this. Please feel free to use what I'm writing or any excerpt of it as a testimonial.
First let me say thank you for providing such delicious food and amazing staff! As you know, at first I was concerned that you were away the date of my party. You told me up front, and it was my decision to have the party on that date. You held my hand every step of the way, whether it was answering e-mails or phone calls, or just calling me when I sounded nervous. Since this was a surprise birthday party for my husband, I was nervous about handling everything myself, as I had never before had a party with 55 people at my house. Scott and Chris were excellent grill chefs, and they were wonderful to work with and very accommodating. (I had asked them to delay serving dinner a little bit.) Everyone raved about the food! It was all so delicious! (pig, beef short ribs, chicken... and oh that rice!) I'm sure you will be getting some additional jobs out of this as everyone loved it, and I saw a few people ask for cards. I have to share with you that my husband was not happy at first when he saw it was a surprise party, but when I brought him to the giant grillers with the full pig, he had an ear to ear smile and said "I am O.K. with the party now!" We had plenty of food left over, which allowed us to enjoy that wonderful food even longer! Thank you for making my party a huge success! Please feel free to use me as a reference if you ever need one.
You had mentioned about using a picture in our yard by the water. That is fine with me. I assume Scott or Chris has a picture as I only took pictures in front of the house where the grillers were. I probably should have thought to take it while the food was all laid out. I have attached a few photos.
Thanks again!

Sandy
---

I DREAM of this food now! – Alexandra S
I was floored at the flavor, the quality, the service, the cost, EVERYTHING! Joe and his team outdid themselves. The chicken wings were amazing. I wish I could cook like him! He brought multiple grills and even threw in extra goodies since we had 250+ guests! I was a bit skeptical that he could handle the amount of people but I was so pleasantly surprised at his work. He is the kind of guy that made big promises and DELIVERED... I would go so far as to say that he outdid himself. We had half American BBQ and half Hawaiian luau. I would eat his food every day. He even served my husband and I so we didn't have to wait on line. He thought of everything, was well-prepared, reliable, on-time, friendly, generous, and honest. PLUS he was TALENTED! A bride simply couldn't ask for more! :-)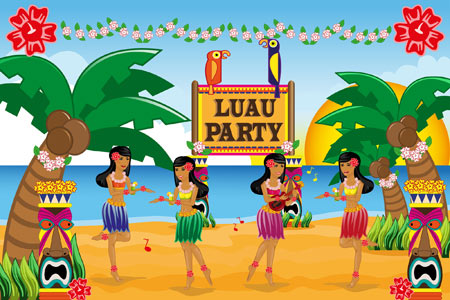 Long Island Luau
Customer Feedback Form